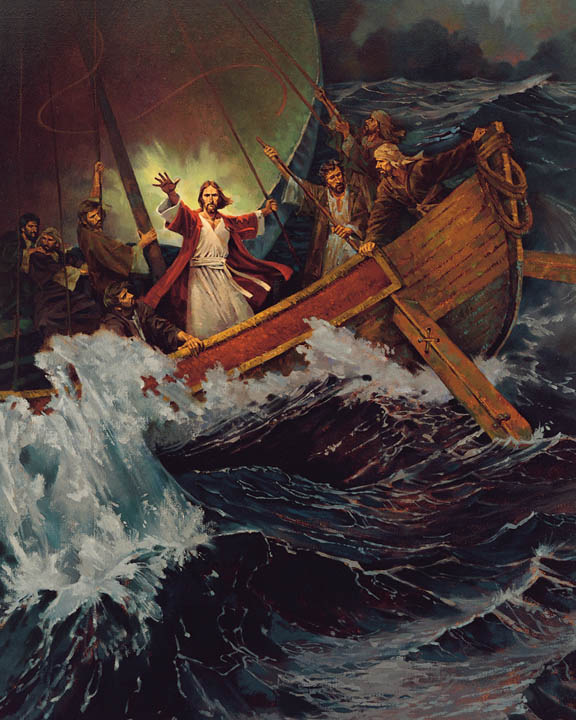 Hurricanes rage and tsunamis flood, killing people and destroying homes. Dictators oppress their people; destitute children beg in the streets of major cities throughout the world. Loved ones die, and family members suffer. If God is loving, we may ask, why is there suffering in the world?
God Himself has answered these questions in the scriptures. Every moment of every day, He remembers us:
Can a woman forget her sucking child, that she should not have compassion on the son of her womb? yea, they may forget, yet will I not forget thee.

Behold, I have graven thee upon the palms of my hands… (Isaiah49:15-16)
But still the question remains: if He remembers us and loves us so completely, why does He allow us to suffer?
God loves us, so He sent us to earth to choose between good and evil
The Church of Jesus Christ of Latter-day Saints (inadvertently called "The Mormon Church" by the media) teaches that God has a plan for us. In The Pearl of Great Price, which contains ancient writings of Abraham and Moses as well as modern revelation, God explains that we are His work and His glory:
For behold, this is my work and my glory—to bring to pass the immortality and eternal life of man. (The Pearl of Great Price, Moses 1:39)
Mortal life is not the beginning of our existence, and it is not the end. As the literal spirit children of God, our Heavenly Father, we lived with Him before we came to earth. We are here because of His loving plan for us to learn, grow, and become more like Him, so that we can have eternal life and experience the fulness of joy that He experiences. To be like Him, we need physical bodies like His, and the opportunity to choose between good and evil. God loves us so much that  He allows the natural processes of the world to go forward so we can fully experience mortal life and the ultimate gift of eternal life. He loves each of His children, even those who choose evil and cause others to suffer. Because He loves us so much, He allows us to suffer at the the hands of others so that we each can experience fully the consequences of choosing good or evil. Because He loves each one of His children so much, He allows everyone to choose good or evil, to make real decisions with real consequences.
In this environment, we are required to act for ourselves and prove to ourselves and to God whether we would keep all of His commandments and overcome sin and opposition…The Father's desire is to provide all of us with the opportunity to receive a fulness of joy, even the fulness that He possesses in His perfected and glorified state.(Christoffel Golden Jr., Our Father's Plan, October 2001 General Conference of the Church of Jesus Christ of Latter-day Saints)
By choosing to overcome evil and opposition, our natures can eventually become like His, thus allowing us to feel as He feels and live as He lives.
God loves us, so He sent Jesus Christ to atone for us
Because God loves us enough to let us each choose, the choices other people make often cause us pain and suffering. God sent His Son, Jesus Christ, to provide a way for us to overcome the suffering others may cause us to experience, as well as the suffering we bring upon ourselves though sin. The atonement of Jesus Christ mitigates the effects of sin and suffering in our lives if we learn to choose good by repenting of our sins and keeping His commandments. The gift of the Savior is the greatest evidence of all of God's love for us:
For God so loved the world, that he gave His only begotten Son, that whosoever believeth in Him should not perish, but have everlasting life. (John 3:16)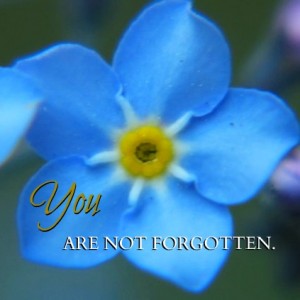 Jesus, the Only Begotten Son of the Father in the flesh, willingly took upon Him the suffering of all men because of His great love for us. Our Savior, who had committed no sin, suffered beyond our ability to comprehend and died for our sins. In The New Testament and in The Doctrine and Covenants, a book of revelations to modern prophets, Christ describes His love and His sufferings. No greater love could ever be shown (see John 15:13 and Doctrine and Covenants 18:10-13). Jesus Christ's sufferings in Gethsemane and on the cross paid the price for our sins, on condition of repentance; His resurrection from the dead broke the bands of death and physical suffering for all men. The atonement protects us from being destroyed by the struggles of our lives. Because of our Savior's sacrifice, we can have our burdens lifted in mortality and return to God to live with Him eternally.
We can personally experience God's love here on earth
Through our faith in Jesus Christ, we can feel the great love God has for us here on earth. Many Christians throughout history can testify of the joy and healing they have felt as they have experienced God's love. The Book of Mormon, Another Testament of Jesus Christ, is the modern translation of some records of God's dealings with an ancient people in the Americas. One story contained in it is the story of Alma the younger, who was the son of the prophet of an ancient people. Alma caused great pain to his father and others by actively going about, seeking to destroy the faith of the Christians who lived during his time. One day while he was traveling with his companions, he experienced a vision similar to Paul's in which he was commanded to cease his work of destruction. He suddenly realized the terrible harm he had done to his people, and he fell to the ground, unable to move, consumed by despair. For three days he was wracked with torment at the thought of his sins. But at the end of the three days, he remembered the things he had been taught concerning the atonement of Christ. He called upon Jesus Christ for help and for forgiveness:
Now, as my mind caught hold upon this thought, I cried within my heart: O Jesus, thou Son of God, have mercy on me, who am in the gall of bitterness, and am encircled about by the everlasting chains of death.

And now, behold, when I thought this, I could remember my pains no more; yea, I was harrowed up by the memory of my sins no more.

And oh, what joy, and what marvelous light I did behold; yea, my soul was filled with joy as exceeding as was my pain!

Yea, I say unto you, my son, that there could be nothing so exquisite and so bitter as were my pains. Yea, and again I say unto you, my son, that on the other hand, there can be nothing so exquisite and sweet as was my joy. (The Book of Mormon, Another Testament of Jesus Christ, Alma 36:18-23)
When we are overwhelmed with sin or despair, we too can call upon our loving Heavenly Father for help. Through the atonement of Jesus Christ, we can feel His great love and be healed. Other
Book of Mormon
prophets described a Tree of Life, whose fruit represented the love of God. They described God's love as filling their souls with great joy (
1 Nephi 8:12
), and being "most precious, …sweet above all that is sweet, and pure above all that is pure," (
Alma 32:42
) so that by feasting upon it, they hungered and thirsted no more.
We can feel God's love by recognizing His tender mercies
It has often been said that the key to happiness is gratitude. By recognizing the little ways in which God intervenes in our lives on a daily basis, we can come to realize that He watches over us constantly with loving concern. Elder David Bednar, an apostle of The Church of Jesus Christ, calls the "very personal and individualized blessings" we receive from the Lord each day "
tender mercies
." Some of these blessings are "strength, protection, assurances, guidance, loving-kindnesses, consolation, support, and spiritual gifts which we receive from and because of and through the Lord Jesus Christ." God knows each of us, and provides us with just what we need, as each moment goes by, so that we can grow to be more like Him. His daily care is a daily witness of His great love for us. As we call upon Him in our troubles, we will be filled with His love. The Lord our God neither slumbers nor sleeps, and He watches over us always. We are graven upon the palms of His hands.
talk more about how we suffer for others' sins, agency