The Bible tells us that Jesus' mother would be a virgin at the time of her birth, so there would be no question of his true parentage-the child of a mortal mother and a divine Father. However, it does not specify that this was to be her status the remainder of her life. She was already engaged when she learned she had been chosen to be the mother of the Savior and Joseph learned he was to be that child's guardian.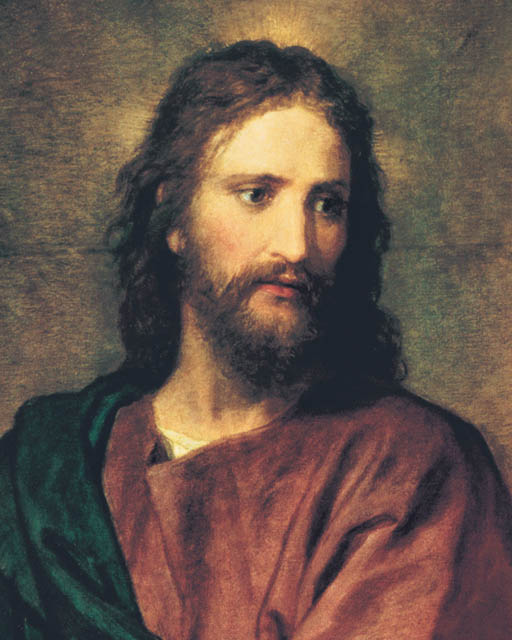 Although some Christians argue that Jesus' siblings were really the children of a much older Joseph from a previous marriage, the scriptures appear to suggest otherwise, because Jesus was referred to as God's only begotten Son, but Mary's first-born son. This distinction suggests Mary had other children after Jesus was born, but God did not beget any further children.
In Matthew 13, we learn a little about Jesus' siblings.
55 Is not this the carpenter's son? is not his mother called Mary? and his brethren, James, and Joses, and Simon, and Judas?
56 And his sisters, are they not all with us? Whence then hath this man all these things?
57 And they were offended in him. But Jesus said unto them, A prophet is not without honour, save in his own country, and in his own house.
Of course, we know Joseph was only Jesus' guardian, not His physical father, but the verses give name to four brothers and mention that he had sisters, using the plural form. Verse 57 also gives us a clue that all was not smooth in the home. Jesus mentioned that a prophet was without honor in his own home, suggesting Jesus' brothers, at least, did not recognize His divinity. John 7:5 states this more plainly:
For neither did his brethren believe in him.
This is further suggested by the fact that when Jesus was dying, he placed his mother in the care of an apostle. Had his brothers been present, and supportive of His mission, they would have been the ones to care for her.
Happily, we also see that after the Savior's resurrection, his brothers repented and became what we now call Christians. James, in fact, rose to an important place in the church, after seeing his resurrected brother and penned one of the books of the Bible.
After that, he was seen of James; then of all the apostles. (1 Corinthians 15:7)
It is likely this James replaced the other apostle, also named James, who was the brother of John and killed by Herod Agrippa. We know Jesus' brother became an apostle through Paul's epistle to the Galatians:
"But other of the apostles saw I none, save James the Lord's brother." (Galatians 1:19)
His brother Jude also wrote an epistle that is preserved in the Bible, and he identifies himself as Jesus' brother: Jude, the servant of Jesus Christ, and brother of James, to them that are sanctified by God the Father, and preserved in Jesus Christ, and called: (Jude 1:1)
Scholar Gerald N. Lund adds, "Nothing more is recorded of Simon and Joses in the New Testament, but an ancient tradition, preserved for us by the early church historian, Eusebius, states that Simon later became bishop of the church in Jerusalem and was finally crucified in the Roman persecutions under the emperor Trajan."
Sources:
Carlfred B. Broderick, "The Brothers of Jesus: Loving the Unbelieving Relative," Ensign, Mar 1987, 50
Robert J. Matthews, "Mary and Joseph," Ensign, Dec 1974, 13
Richard Lloyd Anderson, "The First Presidency of the Early Church: Their Lives and Epistles," Ensign, Aug 1988, 16
Gerald N. Lund, "I Have a Question," Ensign, Sept. 1975, 36-37