Come unto me, all ye that labour and are heavy laden, and I will give you rest. Take my yoke upon you, and learn of me; for I am meek and lowly in heart: and ye shall find rest unto your souls. For my yoke is easy, and my burden is light.
Jesus Christ: Life and Mission
On this website about Jesus Christ, we hope you'll find posts that speak about who Jesus Christ really is, who He has revealed Himself in ancient and modern times, to be–even the Savior of the World, the Son of God, who sits at the right hand of God, and who knows each of us and is personally involved in our lives. We hope you come to know Jesus as your personal Advocate, who atoned for each of us and who stands in a position to plead our cause before the Father and to intercede in our daily lives through his grace and power.
This website on Jesus Christ, and corresponding Christ.org Facebook page are intended as a place for you to join with others in conversation about who the Savior Jesus Christ is, how He impacts your life, and to reach out to others who may have questions about Him or the reality of His life, ministry, atoning sacrifice, and resurrection. We invite thoughtful questions from honest seekers and followers of Jesus Christ.
Jesus.Christ.org is a site to which you can refer your friends and family of any faith–including those who may not be Christian–and, as well, any who may be asking what Mormons believe about Jesus Christ.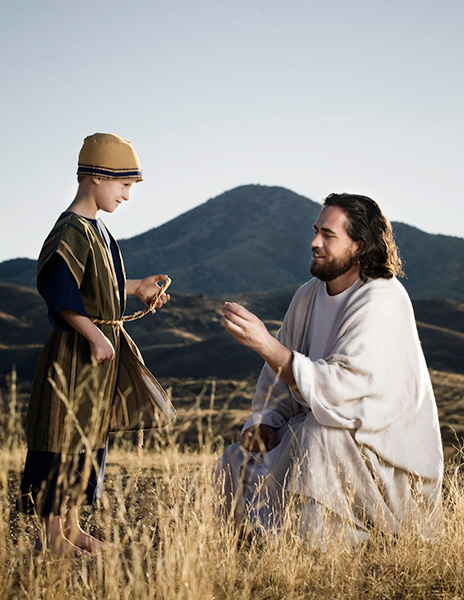 After Jesus' death, the apostles chose seven men to assist them in the work of running the church and teaching the gospel. One of these seven was Stephen, a man with a strong reputation for loving and following God. He, with the others, were set apart to their new...
read more